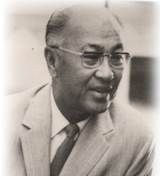 To help him in his mission, Mr. Chow invited the highly respected senior statesman and close family friend, H.E. Mr. Pote Sarasin, to be the Founding Chairman of EPWF. Subsequently, Mr. Chow invited many other distinguished persons to be members of the founding and later boards. Besides the Founding Chairman, founding directors H.E. Mr. Thavee Bunyakate and H.E. M.R. Seni Pramoj were also former Prime Ministers of Thailand.
Toward the end of that decade, Mr. Chow founded The Education & Public Welfare Foundation, dedicated to distributing the benefits of the economic growth he was helping to create. In December 1967 Mr. Chow donated 19,500 TORC shares (at that time 19.5% of the registered capital of TORC) and Baht 550,000 to establish the foundation.


From 1968 to 2012 EPWF has disbursed nearly 206 million baht in over 700 grants to more than 200 separate recipients. This is equivalent to just under US$ 7 million at 2012 exchange rates (30 Baht = US$1).

Direct aid to education, in the form of scholarships, student meal subsidies, donations to universities and schools and aid to other educational entities including Vipassana Meditation) comprised Baht 121 million, or 59% of total disbursements. Donations for public welfare, including rural development, medical and health programs and organizations, and culture amounted to Baht 84 million baht, or 41% of the total.